Information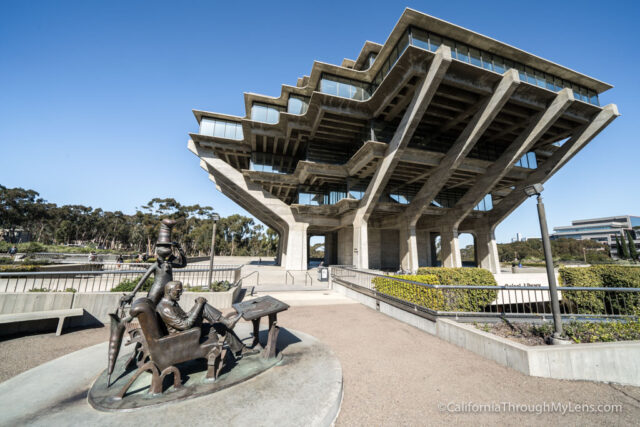 Additional, Informative and Administrative Topics
The
Registration Form
includes an opportunity to provide your request/need for accommodation. Or, contact us at
LeanHE2023@ucsd.edu
at least two weeks prior to the event and let us know how we can help.
The landscape of higher education has changed in the past three years. The methods of delivery, the cost, and the value proposition of higher education are all being redefined. Those who redefine it should rely upon a framework of tools, techniques and operating principles that represent best practices in quality and continuous improvement. Lean in Higher Education conference provides a forum for practitioners leveraging this framework to exchange ideas and collaboratively generate solutions to complex issues together. 
Attendees of the Lean HE conference will be able to:
Identify potential efficiency projects in a higher education institution

Describe efficiency projects from institutions around the world

Apply concepts of efficiency to projects impacting overall cost/efficiency

Illustrate concepts that improve team efficiency and/or work performance

Apply concepts of gauging customer and employee satisfaction

Identify potential projects for their home campuses
University of California Statement of Ethical Values
Members of the University of California community are committed to the highest ethical standards in furtherance of our mission of teaching, research and public service. We recognize that we hold the University in trust for the people of the State of California. Our policies, procedures, and standards provide guidance for application of the ethical values stated below in our daily life and work as members of this community.
We are committed to:
Integrity
We will conduct ourselves with integrity in our dealings with and on behalf of the University.
Excellence
We will conscientiously strive for excellence in our work.
Accountability 
We will be accountable as individuals and as members of this community for our ethical conduct and for compliance with applicable laws and University policies and directives.
Respect
We will respect the rights and dignity of others.
   Equity, Diversity and Inclusion
Transformation takes collective genius. Imagine what we can achieve when we unite our efforts to create a community with heart. We need your diverse perspectives and talents to help continue to shape the future of UC San Diego. Learn more about UC San Diego Equity, Diversity and Inclusion.
  Return to Learn
UC San Diego continues to follow national, state, county, city, University of California and UC San Diego protocols.
UC San Diego's Return to Learn program began in May 2020 as a strategic response to the COVID-19 pandemic. The goal of the ongoing initiative is to continue in-person teaching, research and service in the safest way possible. Positive case rates on campus have remained consistently low compared to regional and national case rates. As a result, UC San Diego was able to resume full on-campus operations in fall 2021 and has served as a best practice model for other institutions. [More info]
  LAND ACKNOWLEDGEMENT
The UC San Diego community holds great respect for the land and the original people of the area where our campus is located. The university is built on the un-ceded territory of the Kumeyaay Nation. Today, the Kumeyaay people continue to maintain their political sovereignty and cultural traditions as vital members of the San Diego community. We acknowledge their tremendous contributions to our region and thank them for their stewardship.
The Intertribal Resource Center is working with Kumeyaay community members and the campus community to create an official statement for UC San Diego.  The above statement is a temporary draft currently used by the Intertribal Resource Center (ITRC). ITRC is one of six Campus Community Resource Centers serving the UC San Diego campus. We are focused on supporting Native American students and promoting educational access in our tribal communities. 
UC San Diego Principles of Community
The University of California, San Diego is dedicated to learning, teaching, and serving society through education, research, and public service. Our international reputation for excellence is due in large part to the cooperative and entrepreneurial nature of the UC San Diego community. UC San Diego faculty, staff, and students are encouraged to be creative and are rewarded for individual as well as collaborative achievements.
To foster the best possible working and learning environment, UC San Diego strives to maintain a climate of fairness, cooperation, and professionalism. These principles of community are vital to the success of the University and the well being of its constituents. UC San Diego faculty, staff, and students are expected to practice these basic principles as individuals and in groups.
We value each member of the UC San Diego community for his or her individual and unique talents, and applaud all efforts to enhance the quality of campus life. We recognize that each individual's effort is vital to achieving the goals of the University.
We affirm each individual's right to dignity and strive to maintain a climate of justice marked by mutual respect for each other.
We value the cultural diversity of UC San Diego because it enriches our lives and the University. We celebrate this diversity and support respect for all cultures, by both individuals and the University as a whole.
We are a university that adapts responsibly to cultural differences among the faculty, staff, students, and community.
We acknowledge that our society carries historical and divisive biases based on race, ethnicity, sex, gender identity, age, disability, sexual orientation, religion, and political beliefs. Therefore, we seek to foster understanding and tolerance among individuals and groups, and we promote awareness through education and constructive strategies for resolving conflict.
We reject acts of discrimination based on race, ethnicity, sex, gender identity, age, disability, sexual orientation, religion, and political beliefs, and, we will confront and appropriately respond to such acts.
We affirm the right to freedom of expression at UC San Diego. We promote open expression of our individuality and our diversity within the bounds of courtesy, sensitivity, confidentiality, and respect.
We are committed to the highest standards of civility and decency toward all. We are committed to promoting and supporting a community where all people can work and learn together in an atmosphere free of abusive or demeaning treatment.
We are committed to the enforcement of policies that promote the fulfillment of these principles.
We represent diverse races, creeds, cultures, and social affiliations coming together for the good of the University and those communities we serve. By working together as members of the UC San Diego community, we can enhance the excellence of our institution. [Full Statement]
UC San Diego Privacy Policy
As part of our commitment to protecting your privacy, this statement is designed to provide you with information regarding how the UC San Diego Online platform, website at online.ucsd.edu, applications, and services ("UC San Diego," or "Services") collect and process your information when you interact with the Services or otherwise communicate with UC San Diego Online. This statement is applicable to all Users except matriculated University of California students. 
For purposes of the General Data Protection Regulation ("GDPR"), the data controller is the Regents of the University of California, with a location at 9500 GIlman Dr., La Jolla, CA 92093. [Full Policy]
UC San Diego Privacy Principles
Privacy of individuals is essential to promoting the values of academic integrity, intellectual freedom, autonomy, and freedom of expression and association. Privacy is an integral part of the ethical treatment of individuals and institutional assets and serves as a basis for a respectful environment. [Full Statement]
Data Subjects Request to Restrict, Object to, or Delete Personal Data
UC San Diego values the privacy of our community. Article 15 of the EU General Data Protection Regulation (Regulation (EU) 2016/679) (GDPR) grants individuals in the European Economic Area the right to access and correct their personal data, and in some cases to erase or restrict to processing of their personal data held by UC San Diego. [DSR Form] 
Smoke & Tobacco Free
UC San Diego policy prohibits the use of all tobacco products in all university spaces indoor and outdoor, including parking lots. For more informaiton, visit here.
  UC San Diego Sustainability Highlights
The UC Sustainable Practices Policy guides sustainability efforts across the ten campuses and other university facilities in ten areas of sustainable practice: climate protection, clean energy, green building, transportation, sustainable operations, waste reduction and recycling, sustainable procurement, sustainable foodservice, sustainable water systems, and standards for UC Health. [Read more]